Here we have compiled a list of best custom ROMs for Realme 5 Pro device. It received Kernel source codes a few weeks ago. Once you have unlocked the bootloader and installed a custom recovery on your Realme 5 Pro handset, it is all set to flash a custom ROM. If you grab Realme 5 Pro and looking to witness better experience, keep following the guide.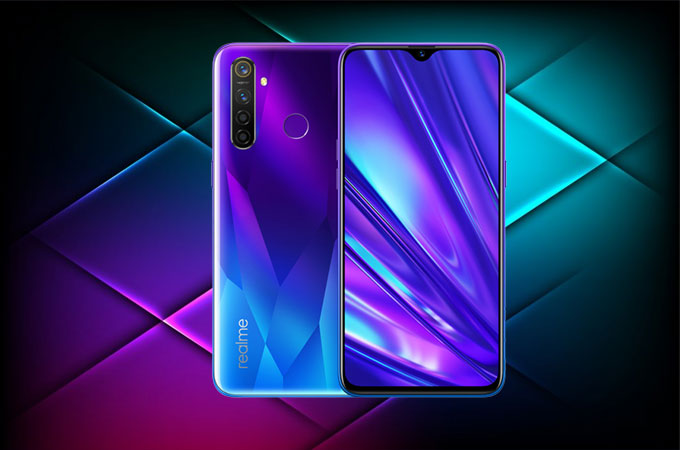 It is no secret that the Realme 5 Pro phone is amongst the best and budget-friendly smartphone of 2019. It has posed a tough time to Redmi lineup with a heap of plausible specifications on the list. Now, the handset has started to give a response to customized software ROMs as well. The below article will enlist the best custom ROMs for Realme 5 Pro, which are stable, performance-driven and get timely updates to be your primary driver.
All the credit goes to the open-source and flexible nature of the Android platform. It allows developers to take all the source code from Google to assemble customized OS images for different Android-running devices.
Furthermore, custom ROM releases the limitations and restrictions imposed on the Stock ROM or Stock Firmware. It adds extra features and grants access to users to utilize the hidden or locked apps of the preinstalled OS.
Custom ROMs for Realme 5 Pro Smartphone
Let's go through different custom ROMs that you can flash on Realme 5 Pro phone. Make sure you have unlocked your phone's bootloader and installed a custom recovery like TWRP. If all is done, you can proceed further to choose any of the following custom ROMs for Realme 5 Pro.
Resurrection Remix
The first on the list is the resurrection Remix, which is based on the Android Open Source Project. It aims to deliver elegant Android experience by nurturing the OS with more powerful and productive features.
The Resurrection Remix custom ROM packs a multitude of advanced algorithms to make your Android time speedy and power-saving. Furthermore, this custom ROM is a GSI build that apparently implies you should not wipe the vendor at any cost. Flashing is quite simple and cinch.
Download Resurrection Remix: Here
OxygenOS
Buyers get OxygenOS custom ROM with OnePlus devices. It targets to ensure enhanced customizations to yield better output than the stock OS. Over recent years, the developer has conditioned the software a lot, that's why it has become one of the most favourite ROMs of users.
It provides improved battery life, smoother functioning and lots of other mods and tweaks altogether.
Download OxygenOS: Here
Pixel Experience
It is another AOSP-based custom ROM for Realme 5 Pro, composing a stack of attractive qualities to meet the desires. It incorporates lots of Google applications wallpapers, icons ringtones, boot animation, fonts, pixel launcher and more. Further, it aims to deliver stability and security to the maximum extent besides other useful modules.
Download Pixel Experience: Here
ArrowOS
ArrowOS perpetuates the stability, simplicity and cleanliness of the operating system. Additionally, the Android Open Source Project-based software application also keeps various day-to-day features and customizations along with emphasizing the security and stability of the device.
Download ArrowOS: Here
Lineage OS
Lineage OS is at the apex in the Android developer community. It serves as a basis of most custom ROMs. Further, it is created with the assistance of the community, cultivating the firmware distribution of Android 9.0 to accelerate the performance and stability of your device's OS. It is also based on AOSP and introduces day-to-day improvements to be one of the reliable custom ROMs in the market. You can use it without GApps, a bundle of key Google applications.
Download LineageOS: Here
CrDroid
The CrDroid custom ROM for Realme 5 Pro also brings tons of advanced patterns to cross all thresholds. It works incredibly brilliant to snatch the stability and smoothness of the Stock ROM. Likewise, the custom ROM ensures an elegant and luxurious gaming platform. It gains lots of tweaks and modifications every time the company released the update for the image.
Download CrDroid: Here
Bootleggers ROM
The AOSP-driven Bootleggers custom ROM is an aftermarket firmware that concludes some bug fixes and patches from Lineage OS and others. It provides various features and customizations for users looking to take their Android experience to the next level. The Bootleggers specifically covers a pack of custom wallpapers, themes, ringtones, and fonts etc. to give your Realme 5 Pro a new user interface.
Download Bootleggers ROM: Here
AOSP Extended
Well, the AOSP Extended is another one of the best and widely popular custom ROMs with numerous exciting features and specs. It inflames your Android experience to be stable, more elegant and smoother thanks to lots of inbuilt mods from the Android Open Source Project. It is a straightforward application that grabs regular updates from developers. With more tweaks and features, it helps regular users to run their Android platform more efficiently.
Download AOSP Extended: Here
Evolution X
Evolution X is also a performance-oriented custom ROM, which follows the ideology of Google Pixel to resemble its identity. It offers a stack of Pixel goodies in the form of wallpapers, icons, fonts, Pixel launcher, and many more. In addition to that, you can customize clock settings, UI customization, ambient display, background colour change, finger gestures, music control as well as included GApps for your Realme 5 Pro.
Download Evolution X: Here
MIUI
MIUI custom skin is the product by Xiaomi widely used by many smartphone devices as a custom ROM. Further, it is dedicatedly developed for Android devices to ensure elevated user experience. It includes many specifications like customization of the status bar, theme support, Mi launcher and some other attractive algorithms.
COMING SOON
HavocOS
If you want to experience the real feel of the Pixel device on your Realme 5 Pro, the HavocOS is there to help you. It is also an AOSP-based software OS that consumers tons of customization options, which are absent on Pixel Experience ROM. The best custom ROM for Realme 5 Pro comes with spectrum support, status bar tweaks, system-wide rounded UI, improved battery life and lots more.
We hope you have received the best custom ROMs for Realme 5 Pro.